Yesterday was my very first day working in Bismarck, ND. I am working at Zorell's Jewelry and absolutely LOVE it so far!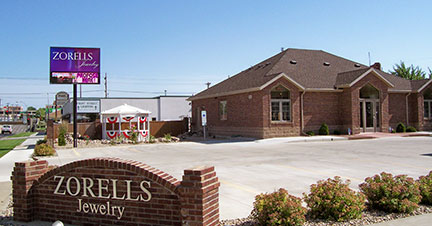 Come see me at Zorell's in Bismarck!
Nice staff, beautiful scenery (diamonds, pearls, flowers, etc), and a fun atmosphere since everyone coming in is excited to make a purchase for someone they love.
I am so thankful for this job as it works with my graduate studies schedule and gives me a chance to save some extra money for when Paul comes home.